Point of clarification on well rounded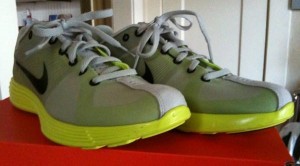 A mild point of clarification with regards to what well rounded means to me. It is not taking a break and going from intense training to virtually nothing and lounging around drinking beer all the time (although drinking beer is involved in the well rounded nature of life).
Things I've got my eye on with regards to the well rounded idea…
Salt Lake Track Club Winter Racing Series, a 5, 10, and 15k race series starting in late January with events approximately a month apart. I figure it can't hurt to keep the legs fresh and keep some speed on them. I will not however be running 60+ mile weeks in training for these.
Solitude, not the idea of being alone but the ski resort. Got myself a pass to Solitude for the winter. I'll be skiing every Sunday after church, and during church on the deep snow days. Can't wait to get out and play with Nic, Beth, and Tiphanie all winter long. Oh, and I'm sure there will be other ski days in there as well.
Mountain biking, starting Saturday I'm breaking out the good old Clark Custom Cycles Myronicus 29er. Can't wait to get back on that thing and get the legs spinning again…
The general unstructured nature of the well rounded active life will also include hiking, trail running, and snowshoeing with the dogs, they are now far too fat and happy with their lives and need to be plumb tuckered out more frequently. Tuesday night Yoga at the JCC is also in the plans. This got derailed for a bit but will be re-entering the routine starting next week (will find ways to motivate my wife to join, pregnancy can be a frustrating thing motivationally for her but we'll work through it.)
Lunchtime will still be for running, and lunching. Distances will be reduced so as to allow for faster runs/more lunching but running will still be involved.
Longer term races that sound like a good idea…
Antelope Island Buffalo Run 25k – March 27th (State of Pregnancy is the determining factor)
Utah Valley Half Marathon – June 12th
South Jordan Half Marathon – July 10th
Boston Marathon – April 2011 (Getting my application in as soon as it opens.)
---