Anonymous training partners…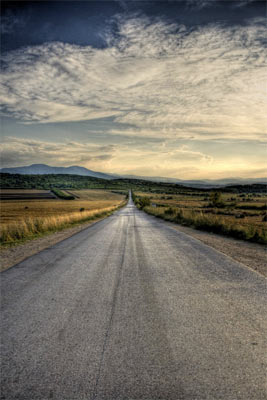 Here's to all the anonymous training partners out there. I wish there was some better way to thank, acknowledge, and or meet you all.
It's funny how over the last year or so of running I start to notice training patterns of those around me, the anonymous runners out there in the world who train on the same roads, at roughly the same times as I do.
There is the young lady who I always see on 11th Avenue, I'm not sure what she's training for but she certainly puts the miles in. I always give a wave or acknowledgment, after a while you have started to wave back.
There is the group of 5 or so men who run City Creek Canyon on a regular basis. I'm not sure if they are all just friend who work downtown, co-workers who love to run, lawmakers from up at the Capitol? I did feel bad the time that one of you tried to hang behind me on the way up City Creek one day, not bad because you didn't keep up but bad because if I would have known earlier I might have slowed a bit and helped to pace you up the hill and beat all your friends…
There is the older gentleman who I think coaches a couple people, now that it's winter he is always wearing a Boston Marathon jacket. A testimonial to the miles he has run, and his own particular accomplishments. As of late he has been running consistently with a slightly younger woman. I wonder what their story is…
There is the lady who I passed while she was riding her mountain bike up City Creek. She helped motivate me with kind words about how it must feel great to be able to move so fast, I encouraged her to keep up her good work and that I would probably run slower but I don't know any better…
There was the young guy I ran with for a few miles in the middle to upper section of City Creek one day. He had just run a marathon two weeks prior, and was staring down the barrel of his first ultra in another week or two. I wonder how it went for him. Best wishes to you out there Mr. Anonymous runner…
There seems to be an accepted suggestion, I hate to call it a rule, that runners don't like to be disturbed from their training. I can understand this, once a rhythm has been achieved for a particular run it's all to easy to break, and sadly not as easy to find again…
To all the other anonymous training partners out there thank you for your inspiration, your dedication, and for making running feel like a bit more of a community rather than a totally solitary pursuit. Good luck with your training, fly through your races, always push hard towards your goals, and I'll always give you a wave…
---
About this entry
You're currently reading "Anonymous training partners…," an entry on 30 Three Hour
Published:

1.15.10 / 2pm
Category:
Tags: