Sugoi Brand Champion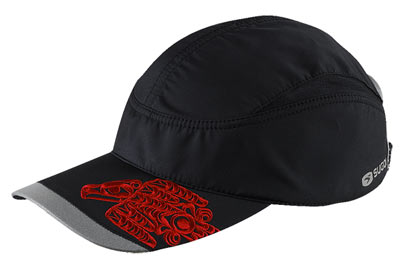 So I'm a Sugoi Brand Champion, it's a new thing and I'm excited to see how things work out. I've been following Sugoi for a long time and use a number of their products on a regular basis. So I guess it's sort of a bit of a more formal version of somebody recommending and talking about a particular product line. I've got no problems with that, believe me. If I like a product I'm sure to recommend it to somebody, tell them about it, and make sure that the word gets out.
So here goes. I'm sure I'll pick up a couple more pieces of gear in the near future to try out and see what else works, I'm hoping that they haven't changed the RS shorts too much. They are my go to shorts for the majority of riding.
I dig my Firewall jacket and use it for all my winter running, might have to see if they are still doing the mildly funny pocket on the left sleeve. We'll see.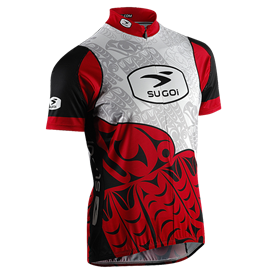 So here goes, I sure hope this all works out well and can't wait to get out there nice and comfy no matter what the conditions are with Sugoi. The jersey art is based on a Northwestern aboriginal artwork of David Franklin. The thunderbird in the design is an aboriginal symbol of power.
Oh, and it looks like I might be changing my running hat. Been wearing the same style of white running hat for so many years now. Time for some good old fashioned thunderbird power. Hmmm…this could get interesting.
First races will be the Salt Lake Track Club Winter Racing Series. Can't wait for the 5, 10, and 15k's. I hope the recent speedwork pays off…
---
About this entry
You're currently reading "Sugoi Brand Champion," an entry on 30 Three Hour
Published:

1.9.10 / 9pm
Category:
Tags: