It starts again…
Ok so it's been a while since I've posted. A lot has happened. The little one has been growing and blossoming. Boston Round 1 is long since over (3:00:29 and a PR to boot.) All is well.
It's time to revive this thing.
Training for Boston 2012 is now underway and I feel like I'm starting from a better place. Paces that felt hard last time towards the end of training are feeling reasonable and I'm feeling stronger. Motivation for weekend running is hard due to wanting to spend time with the kid, don't tell her but she's so cool. Some skiing posts are coming shortly.
This time I'm training with a bit more pace twice a week. I'm taking the concept of Yasso 800's and turning them into Yasso 1200's for a bit more strength. Trying to get the long runs back in the schedule, a good solid 16 this weekend (even though it was late in the evening) is where I'm at now.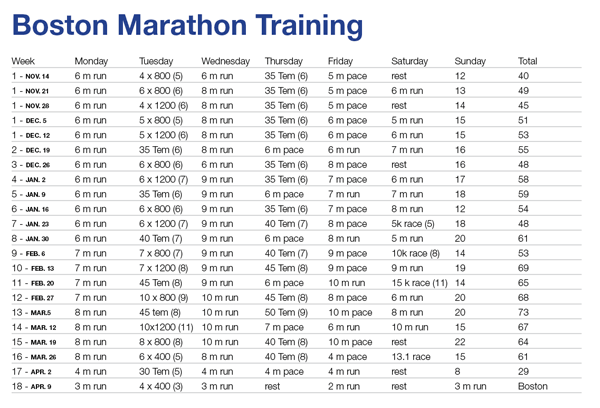 Here goes. Can't wait to see some friends in Hopkinton. A good friend who has been trying to qualify for a while got in. It's gonna be a freakin' party.
---
About this entry
You're currently reading "It starts again…," an entry on 30 Three Hour
Published:

12.19.11 / 3pm
Category:
Tags: